| | | | |
| --- | --- | --- | --- |
| Poster: | He Live's | Date: | Mar 29, 2009 8:41pm |
| Forum: | GratefulDead | Subject: | Re: The Cliff House |
hey monte, let's add some music to this post! (along with today's pic of that volcano in AK!)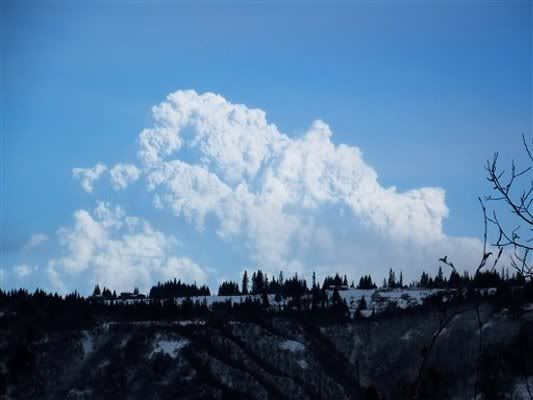 This post was modified by He Live's on 2009-03-30 03:41:50
| | | | |
| --- | --- | --- | --- |
| Poster: | dead-head_Monte | Date: | Mar 30, 2009 8:57am |
| Forum: | GratefulDead | Subject: | Re: The Cliff House |
How about revisiting that early-show killer at The Stanley Theatre
gd69-02-07.early.sbd.wiley.14472.sbeok.shnf


Jer's opening solo in this shorter-version Dark Star is incredible


thanks for this great cassette recording, Bear

He Live's, they've got millions of gallons of petrol stored in tanks at the foot of this volcano. They grounded all air-traffic at the airport in Anchorage. Lava ash is glass. It quickly destroys an aircraft engine or jet engines.
hang in there JOTS
"concrete barrier" vs Mt Redoubt volcano

gettin' ready to blow

lettin' off a few megatons of power

| | | | |
| --- | --- | --- | --- |
| Poster: | dead-head_Monte | Date: | Sep 12, 2009 4:06pm |
| Forum: | GratefulDead | Subject: | Re: The Cliff House |
Mount St. Helens and Spirit Lake
before the May 18, 1980 Eruption
Spirit Lake is now buried under 600 feet of debris
I was living in Portland, OR 2 years before St Helens erupted. St Helens was a gorgeous dome-shaped beauty. It was one of the dominant peaks in the Cascades, and the 2nd most symmetrical mountain in the world at the time - next to Mt Fuji. While I was going to electronics school there, I worked at a TV station. I did weekend transmitter duty up on "the hill" at their transmitter site. All the dominant peaks were visible from there. I left Portland for my gig in SLO-town in July 1978, after I received my AA degree in electronics. 2 years later I was working for Ampex on 2nd shift, in Colorado Springs. I vividly remember Monday, May 19, 1980. Me and the Ampex 2nd shift crew of techs took our break at 5:30 Mountain Time. Outside in the parking lot, we all had some ashfall on our windshields.
Mount St. Helens in Washington
May 18, 1980 Eruption